Attachment_1592650703_5000x

CUSTOMIZED, USEFUL & SUSTAINABLE PRODUCTS

CUSTOMIZED, USEFUL & SUSTAINABLE PRODUCTS

CUSTOMIZED, USEFUL & SUSTAINABLE PRODUCTS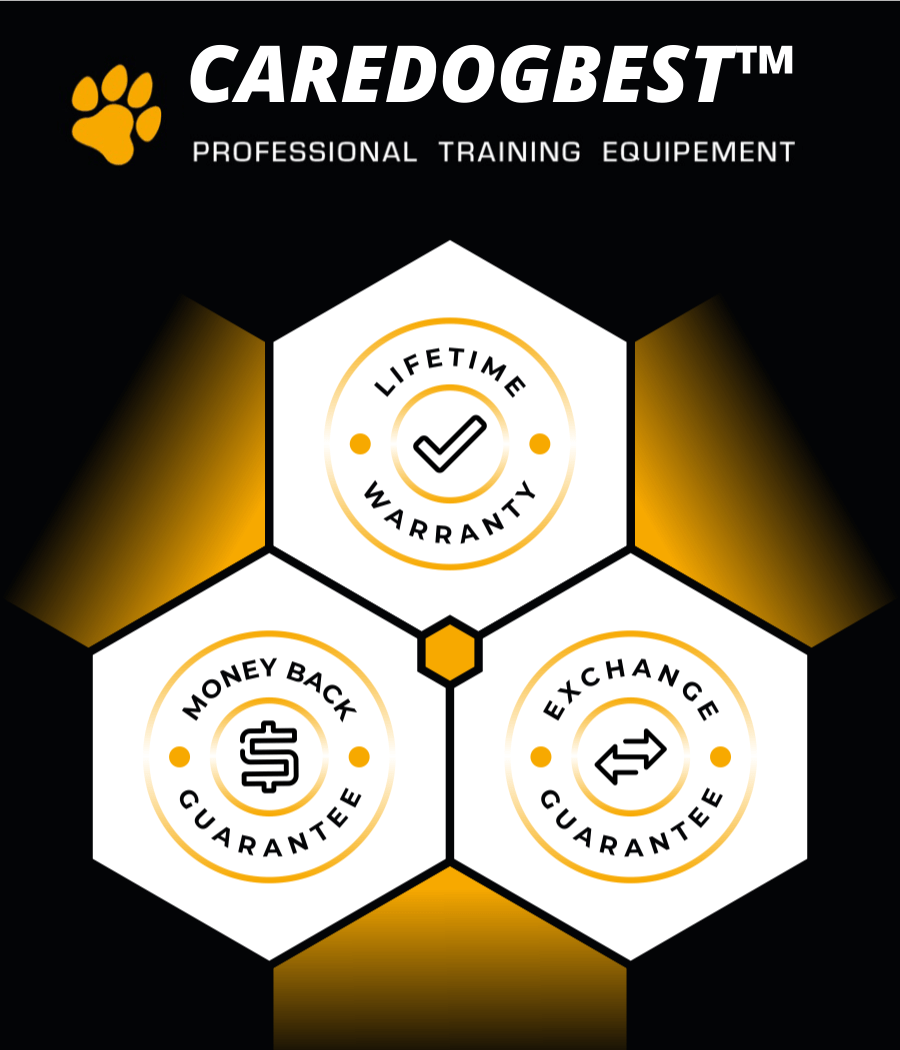 100% No-Risk Money Back Guarantee
We stand by our products 100%, but if you are not satisfied with our harness, we will give you a full refund on the product within 30 days

Lifetime Warranty
In case your harness tears or breaks, –s will replace it for FREE. Just contact us and you will receive a NEW ONE.
Free Exchanges
If the dog harness does not fit your dog, we will gladly exchange it for free and send you a new one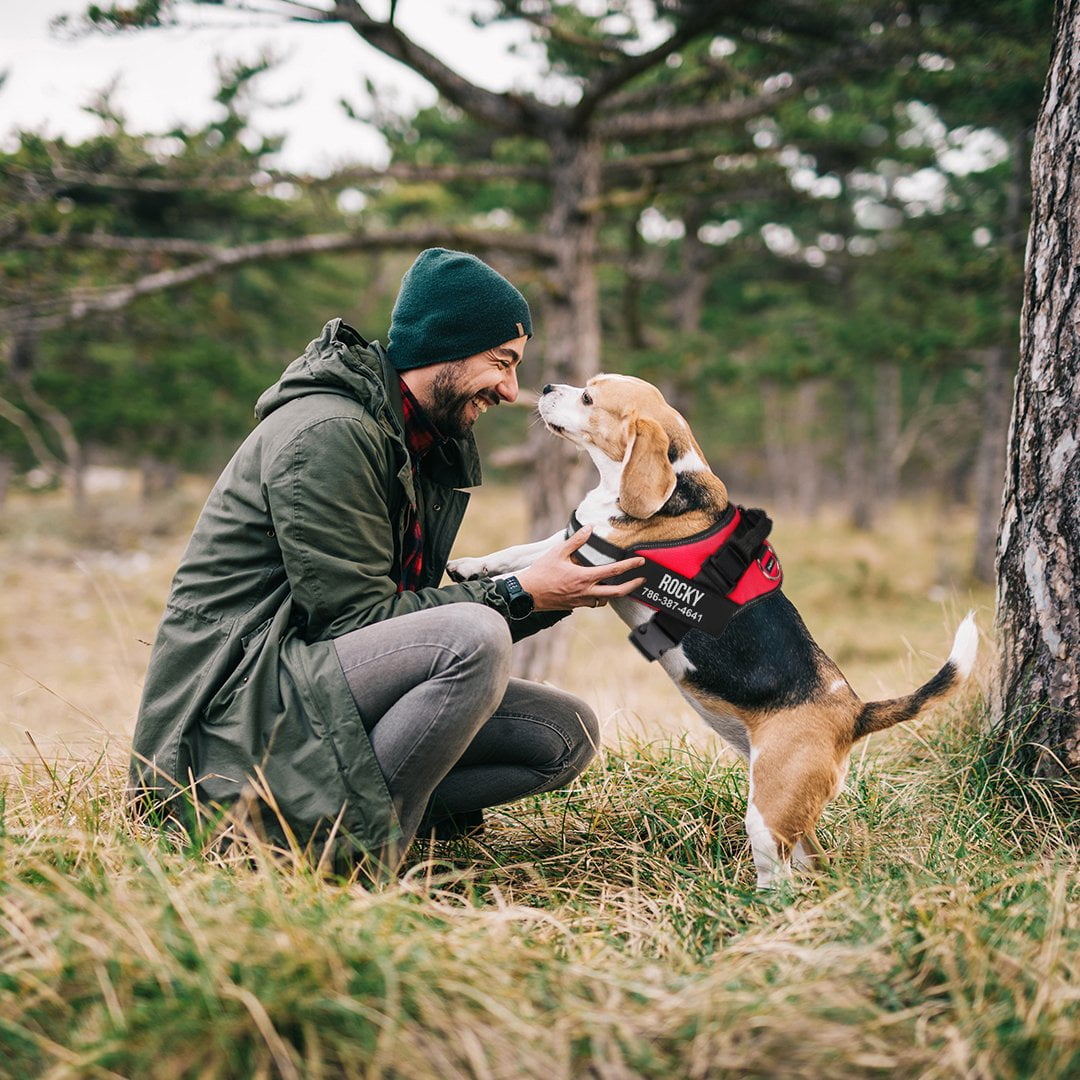 doglys-foto-ad-rocky-01_2000x
CAREDOGBEST stocks every kind of gear you can dream about – from simple leashes to multifunctional harnesses. You can select from a rich collection of personalized, practical, and stylish dog accessories that are of top-notch quality and in line with our sustainability goals. Our mission is to ensure that you and your beloved pup have access to quality products that will leave you both with a smile.
From San Francisco with Love – A city like San Francisco is the perfect place to test our premium products, gather feedback and constantly improve the experience of our customers. Over 120,000 happy customers worldwide and the consistent 5 star rating of our brand is exactly what we stand for.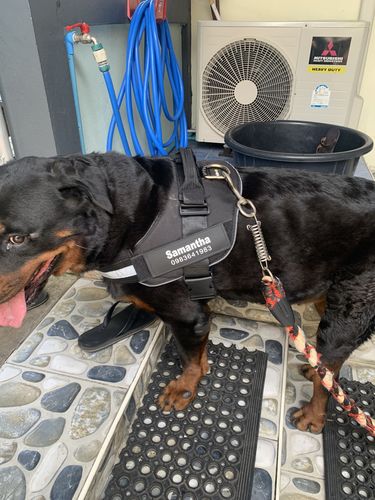 Arthur J.
Makes walking easy l have 2 big Rotties l reccomend to any one with a big strong dog would like to buy 2 leads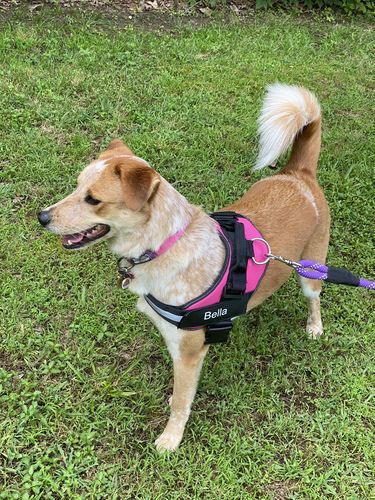 Sherrie F.
Bella pulls badly, with her new harness, she's easier to control! And, it is so easy to put on and off, we're getting another one for her brother! Thank you so much!!!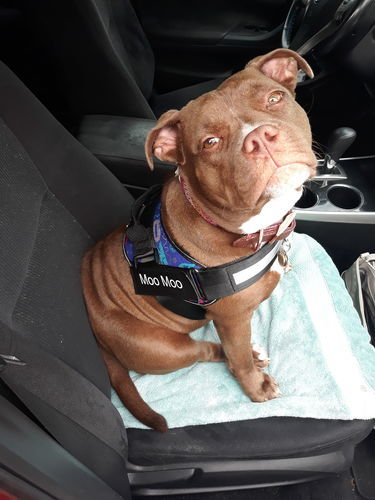 Laginia W.
We love the fact that this harness don't choke our dog, it's made of very durable material, and it's just adorable. Great product, thanks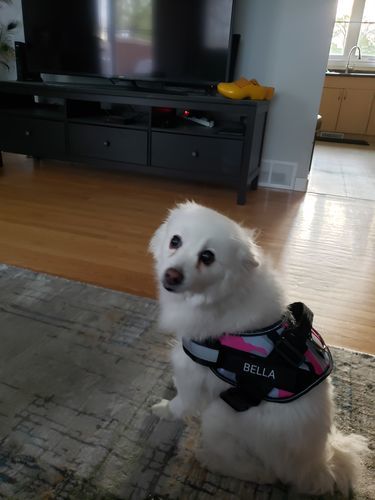 Jenny S.
I really like it good product, we took a short walk and was better then the older harness we had. Thanks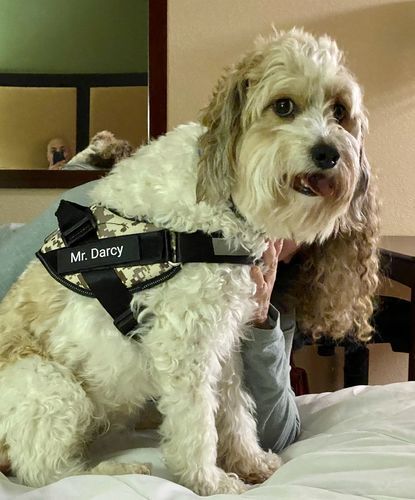 Georges W.
Incredibly easy to put on and Mr. Darcy loves it!! The best harness ever made, build quality is unrivaled. I will tell all my pet friends about this site.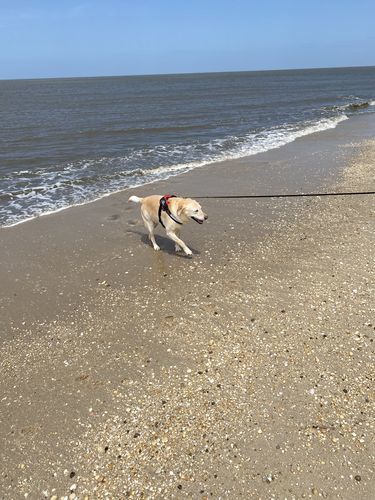 Fran K.
We love this product and Sandy loves it!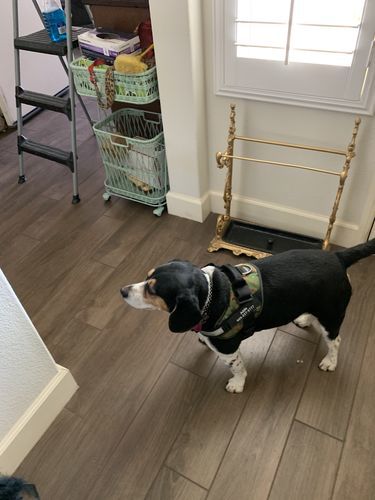 Richard M.
Love it It just took a long time to get it after my order
Allan C.
This is Elly, looking out of the window waiting for the postman to deliver her new harness. Unfortunately, due to the virus, its still not here. She'll just have to be patient.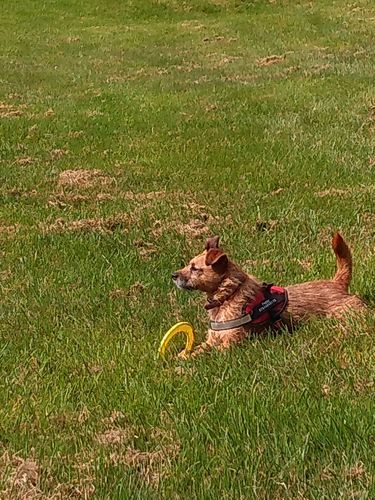 Phillis P.
Amazing easy to put on no stress for my dog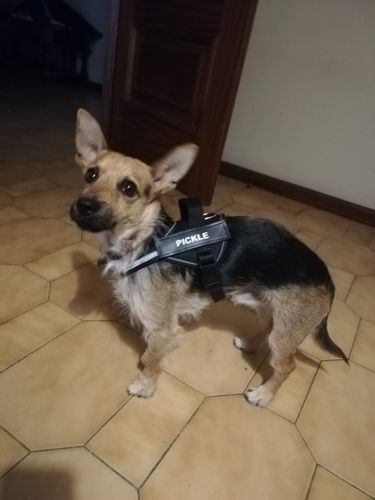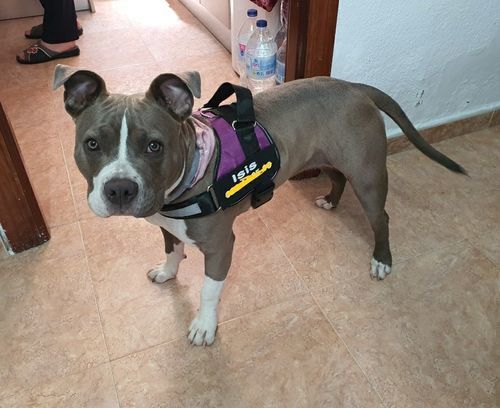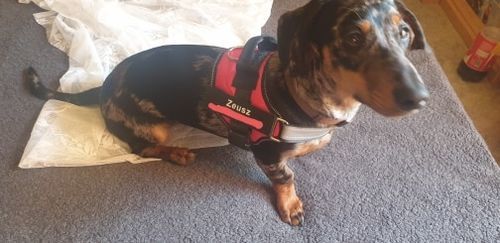 C***a
8 month old dachshund "S"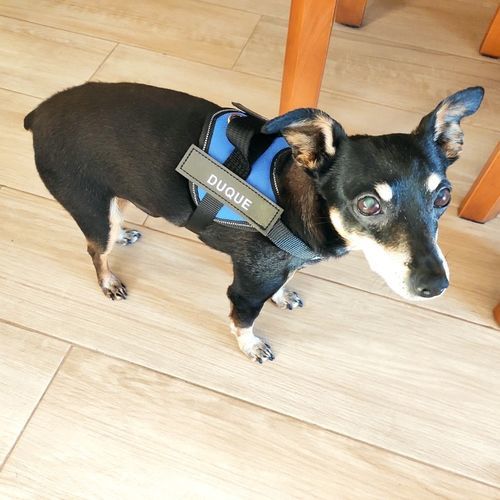 T***O
It's just like the description. Fits the dog well, a 5 kg Pincher. The only thing the name tags that are big for size xs but I 've cut them out and it's much better. It took him a while to get to covid 19.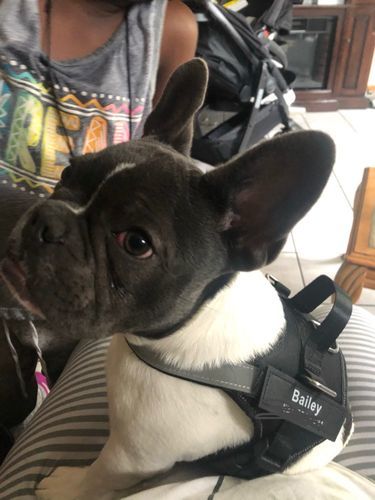 A***D
12 lbs French bull dog he's 5 months. Size small. Fits good, in a couple months I'll order a medium.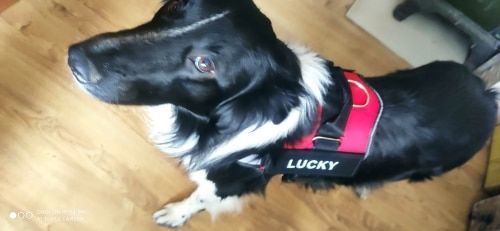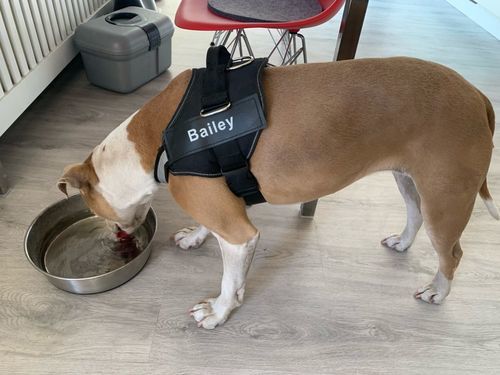 A***x
10/10 would recommend! Fast shipping with tracking, fits great and good material. Also easily adjustable, which is great.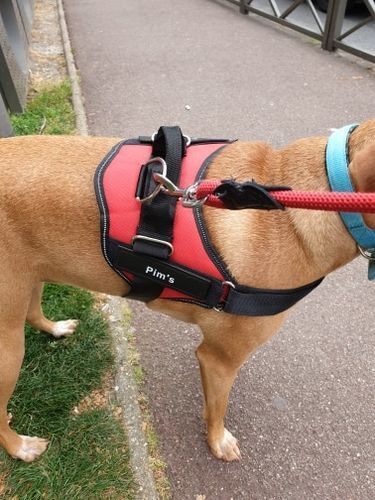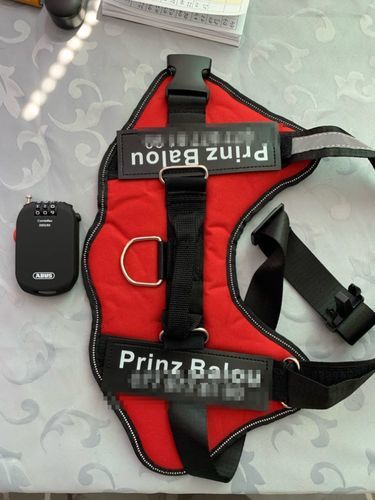 M***M
Super quality. Fast delivery. Only 7 days. Perfect. I love it.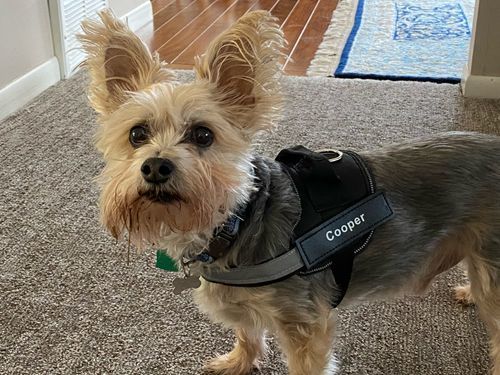 D***d
Arrived (with US shipping) in 16 days. Fits great. We ordered the small sized harness for our dogs and I would just say the name tags are a bit too long for the space on the harness. There is room for the names and could have been cut shorter. You can see how it hangs over on the photos I've added to this review. Overall I am pleased with them.